Sarah's Equilateral three day intensive in South Carolina, has made me a better practitioner and a better person. Sarah offers a delicate mix of playfulness and absolute professionalism which allowed me to feel connected to the often complex material and to feel courageous enough to engage in the practical work, stretching my skill set. Sarah's capacity to weave EAP and EMDR into a rich, colourful and yet firmly structurally grounded tapestry was awe inspiring. This is hands-down the best training I have attended. Thank you Sarah for your steadfast commitment to this invaluable work. I hope to see you Down-Under in Australia soon.
As an equine specialist coming into the mental health field, I had so much to learn to best be able to support the therapists I work alongside. The Equilateral training program, both the webinars & the practicum, were rich with valuable information, clear & concise explanations & opportunities to ask questions. I came away with a solid understanding of the eight phase EMDR protocol & ideas of how to incorporate horses to better facilitate this process within my team. Sarah has always made herself available to answer questions & consult with both mental health & equine professional team members. I have not hesitated to recommend Equilateral: The Equine Assisted EMDR Protocol to many others in this field, & absolutely will continue to do so.
Frequently-Asked Questions about Training
I offer a wide range of trauma treatment and complex trauma related trainings. My EMDRIA Approved EMDR Training is offered approximately 2-3 times a year, both in person in Chandler, Arizona, as well as live online. My EMDR training also has additional information on EMDR therapy and complex trauma and is designed to provide a small group, personal, learning experience. 

Through my experience in both fields I created EquiLateral, the first EMDR protocol for integrating EMDR and Equine-Assisted Therapy. My EMDRIA Approved Equine-Assisted EMDR (EA-EMDR) course runs 2-3 times a year, primarily at my Chandler, Arizona ranchette. The 30 hour course includes an in person practicum, as well as some online components. The goal is to provide clinicians with the knowledge and skills to utilize EMDR therapy, a comprehensive understanding of case conceptualization and treatment planning, and the ability to integrate EMDR therapy into their clinical practices. Additional information on EA-EMDR can be found here.

My EMDRIA Approved Healing the Whole Self (Part 1) provides an overview of Structural Dissociation Theory and increases therapists' confidence in treating dissociation in harmony with EMDR therapy. The Healing the Whole Self (Part 2) is a small group follow up event where therapists then practice those skills in "real time" and apply what was learned in a supportive practicum format.

I also provide customized workshops that include partnering and co-facilitating with horses to support therapist's personal growth and recovery, as well as to teach yoga related concepts.
Each training that I offer has its own pre-requisites and documentation requirements. The site "CourseStorm"  hosts the registration for all of my classes and events, making it easier for therapists to register as a student for any classes.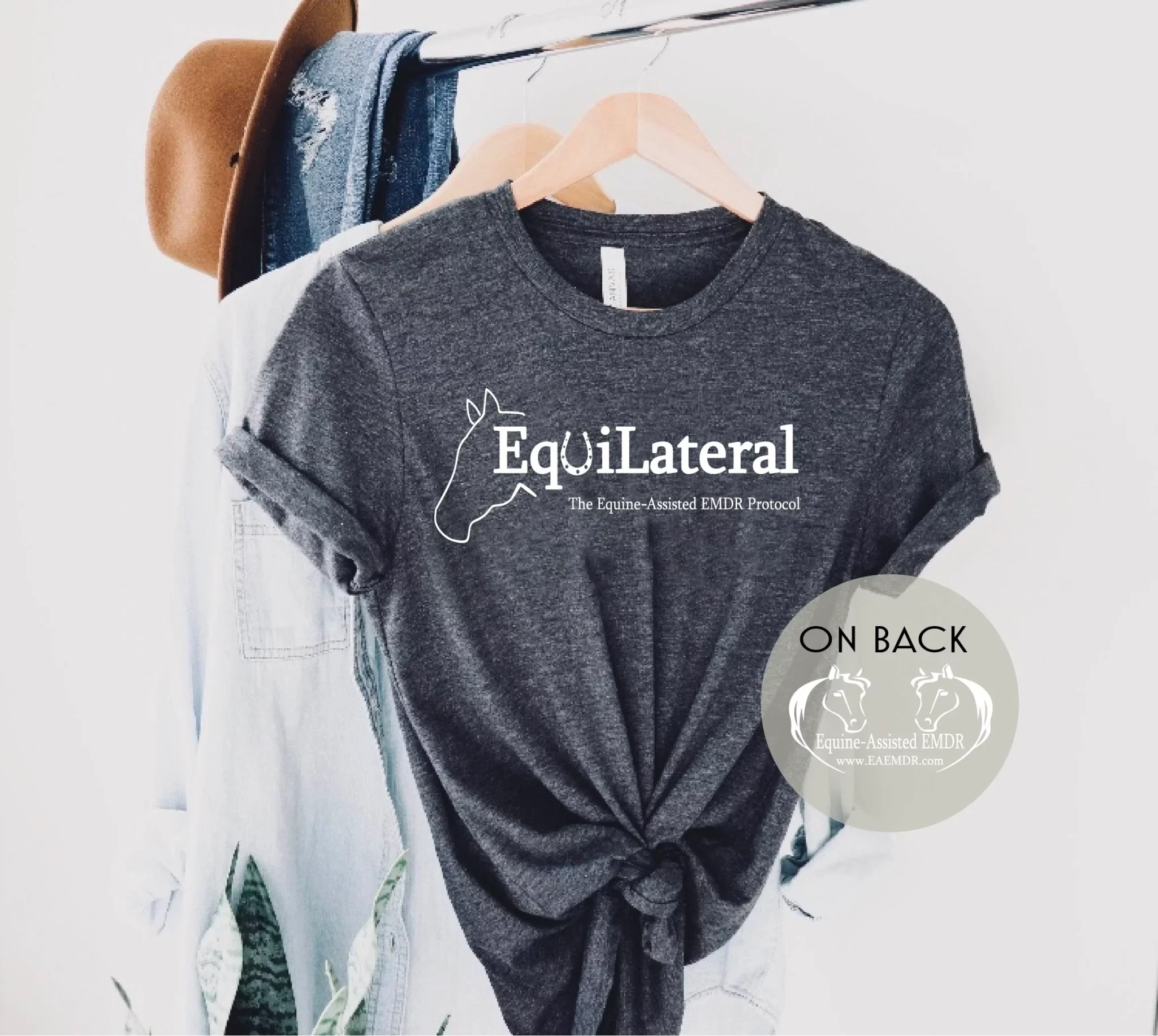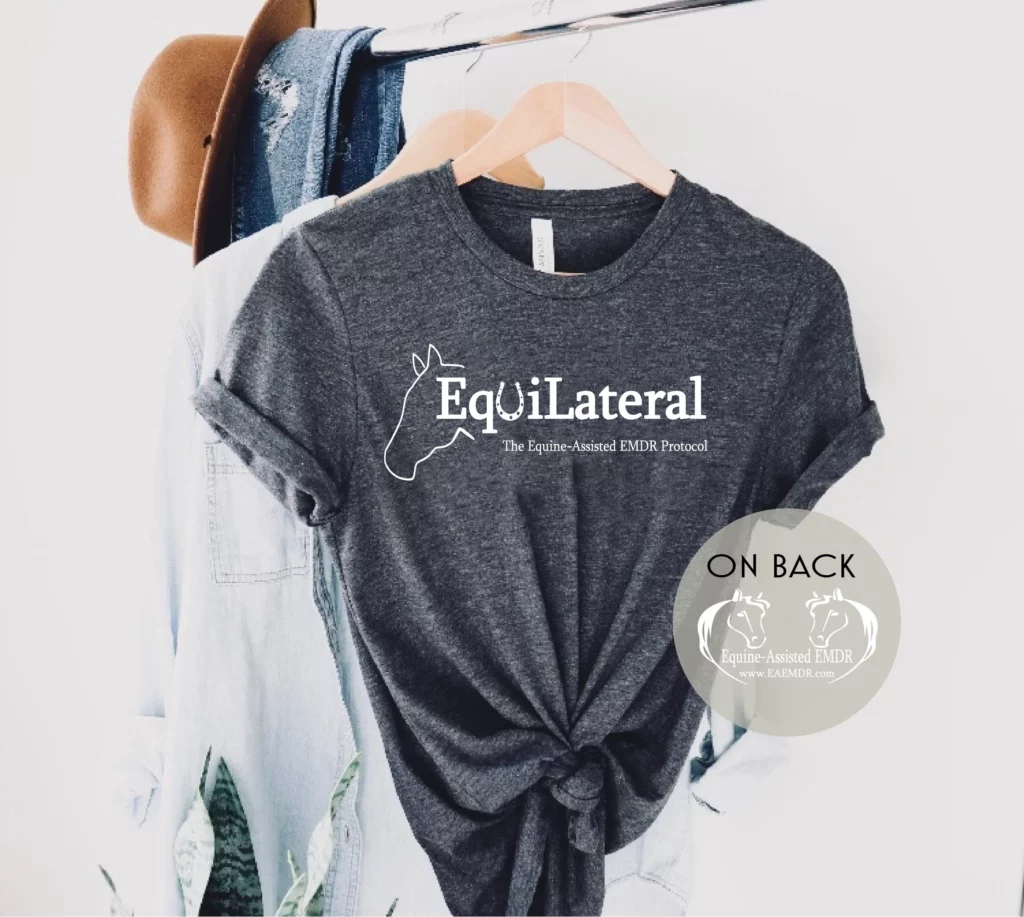 EquiLateral™ merchandise is available! Visit the online store for EquiLateral™ branded shirts and more!
EquiLateral: Equine-Assisted EMDR Practicum
September 22nd-24th, 2023
Course Start Date September 5th, 2023. (Hosted By Onsite Workshops, TN)
EMDR Training (Hybrid Online & In Person (Chandler, AZ)
September 7th - December, 18th 2023